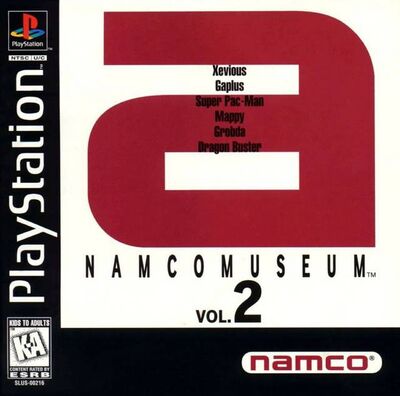 Namco Museum Volume 2 is the second volume in the collection, it was released in February 9, 1996 for the Playstation 1. It was developed by Tose and published by Namco.
The virtual museum is the same as in the first volume, the only difference are the games.
Games that are featured
Mappy
Xevious
Gaplus
Grobda
Dragon Buster
Super Pac-Man
Bomb Bee
Cutie Q
Super Pac-Man is not available in the Japanese version.
Bomb Bee is a hidden game but only for the Japanese release.
Although Cutie Q is only available in the Japanese version, its code can be found on the American release.
There is a glitch in Dragon Buster where the high scores can not be saved.
u