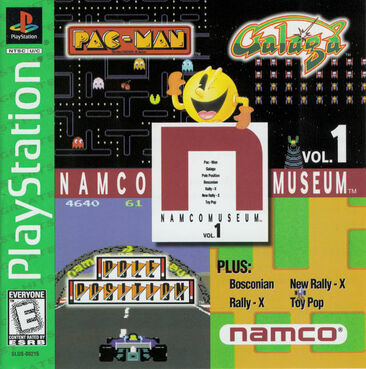 Namco Museum was the first volume in this collection. It was released in November 22, 1995 for the Playstation 1.
The player walks into a virtual museum, the games are surrounded by its mainboards, marketing material and concept art. 
The games that are featured are...
Pac-Man
Rally-X
New Rally-X
Galaga
Toy Pop
Pole Position
Bosconian
Since the Playstation's analog controller wasn't created yet, and analog control for Pole Position is only supported by Namco's neGcon joypad.
The games in this volume had the japanese version but was edited to the american names.