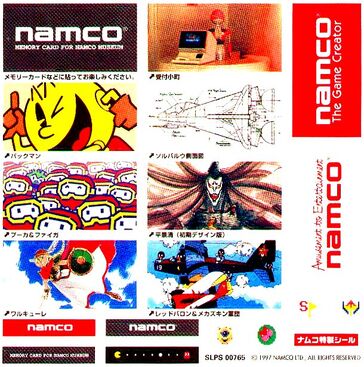 Namco Museum Encore was released on October 30, 1997 for the Playstation with Namco being both Developer and Publisher.
Namco Museum Encore has the Virtual Museum mode 
This volume features
Dragon Saber
Wonder Momo
Rompers
Motos
Sky Kid
King and Balloon
Rolling Thunder
Namco Museum Encore was only released in Japan. Because it was only released in Japan, it is hard to find in North America.